Early Booking: 15% off
before November 20th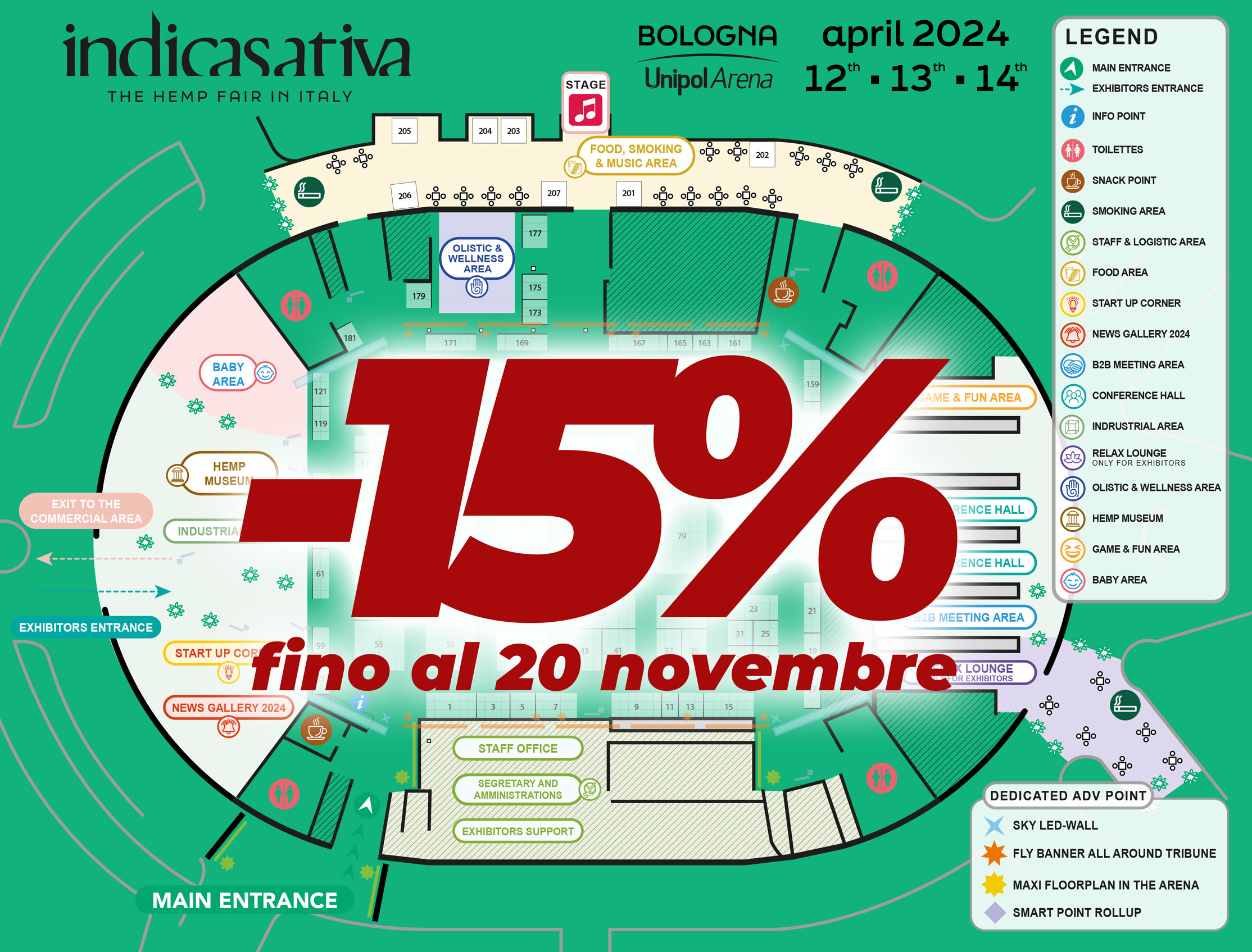 Book your stand now and get the best price!
Despite the general increase in prices, indicatisativa intends to accompany its exhibitors in the growth of their business by guaranteeing the best conditions. For this reason, we have decided to activate a short early booking period which allows our customers to save 15% on the total amount and confirm the costs at the 2023 level, simply by booking their presence at the fair by November 20th. All you have to do is fill out the request form at the bottom of this page and send it duly signed to modules@indicasativatrade.com.
Download the request form and send it to indicatisativa!